If you thought controversies over masks and lab-leaks were fever pitched, just hold your hats until the COVID-19 vaccine is licensed for kids under 12 this fall. Nothing gets Americans lathered up like policies that affect the safety of their kids. The diversity of opinions on this matter is about to skyrocket because the cost-benefits of vaccinating America's 50 million kids ages 0-11 for COVID-19 is not nearly as straightforwards as it would be for pandemic influenza, for which kids are one of the highest risk groups for severe disease. Here's a sneak peak of what's to come.
Universal recommendation for vaccinating kids with underlying conditions. There will be scientific consensus on vaccinating kids with underlying conditions (asthma, obesity, diabetes, autoimmune disorders, etc.) who are at higher risk for hospitalization and death. This is not a small group of kids. Obesity has been surging in children for decades and BMI is over the 95th percentile in age/sex-specific growth charts for 13.4% of 2- to 5-year-olds and 20.3% of 6- to 11-year-olds.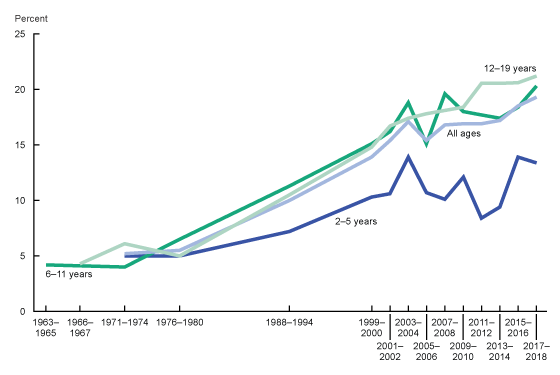 Should healthy US kids get vaccine before high-risk adults in countries with low vaccine supply? Honestly, I don't know what my answer would be if given the option to voluntarily donate my child's COVID-19 to an at-risk adult in an African country being ravaged by COVID-19 and desperately in need of vaccine. If I put on my economist hat and weigh costs and benefits, of course I should rationally and ethically donate the vaccine. There is a vanishingly small chance of COVID-19 killing my two-year old. Moreover, controlling SARS-CoV-2 overseas makes it less likely that an even more dangerous variant will evolve and make its way to America, just as India's Delta variant is now. But wearing my mom hat I do everything in my power to ensure my son's safety, even if it means setting aside high-minded principles. The long-term sequelae of infection in kids ("long-haul COVID") is unknown and voluntarily leaving him exposed presents an ethical conundrum. As his parent I have also observed that making toddlers wear masks is particularly disruptive at a vulnerable stage of development where children are just learning to read peers' social cues. Foregoing vaccine with the reasoning that kids can just continue wearing masks at school under-recognizes those developmental costs. And of course there is the issue of herd immunity. Kids have not been the community superspreaders for COVID-19 to the same extent as flu, but they still transmit (particularly for more transmissible delta variants) and the more unvaccinated kids there are in America the longer it will take for the country to fully reopen and normalize.

Mixed messaging around kids, COVID-19 risk, and vaccines will reduce rates of vaccination in kids and waste precious vaccine doses. My prediction is that America will get the worst scenario possible. No politician has the nerve to tell his constituency that American kids are being bypassed for vaccine to save people in other countries. But the mixed messaging from reputable scientific sources is going to scare parents and reduce vaccine uptake in kids under 12. The end result will be large volumes of wasted doses, continued mask-wearing in schools, not reaching herd immunity thresholds in most communities, and ongoing outbreaks. Score one for the Yanks!
https://covidblog.com/wp-content/uploads/2020/05/covidblog-5.png
0
0
Martha Nelson
https://covidblog.com/wp-content/uploads/2020/05/covidblog-5.png
Martha Nelson
2021-07-03 09:17:07
2021-07-03 09:17:08
The Coming COVID-19 War: Vaccinating Children